Factories
Factory Floor Preparation and Shot Blasting
Captive shot blasting combined with diamond hand grinding is an ideal solution for preparing concrete factory floors were access is minimal i.e. in and around plant, machines and other obstacles.
No airborne dust is generated during the operation which means minimal disruption to the client and their production.
Which factory floor preparation services do we provide?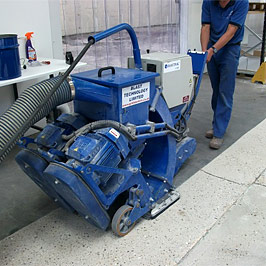 State of the Art Equipment
We utilise a comprehensive range of state of the art equipment supplied by Blastrac. Blastrac systems are the preferred method for surface preparation used by professional contractors and recommended by coating manufacturers for a wide range of applications.
Correct preparation is vital to any floor installation, and with 24 years experience in surface preparation we feel we are more than able to advise on and provide the correct method of preparation.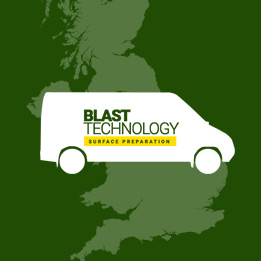 Across the UK
Blast Technology are based in Leicestershire in the Midlands and provide a nationwide service throughout the UK using our own fleet of vehicles fitted with onboard generators and compressors. This gives us the flexibility of being fully self-sufficient and without the need of any on-site power requirements.