Bridge Decks
Bridge Surface Preparation Experts
One of our main areas of work is the removal of failed waterproofing membrane residue.
This is done by captive shot blasting of the bridge deck using the latest Blastrac 2-20 DT, enabling us to prepare large areas very quickly – vitally important with weather dependent operations such as re-waterproofing.
Dust and other debris are eliminated effectively, without atmospheric pollution and inconvenience to our clients' workforce or to the public.
What services do we provide? 
Surface Preparation Methods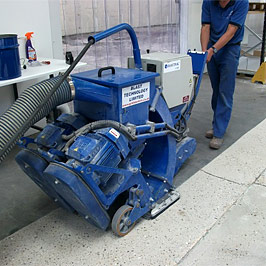 State of the Art Equipment
We utilise a comprehensive range of state of the art equipment supplied by Blastrac. Blastrac systems are the preferred method for surface preparation used by professional contractors and recommended by coating manufacturers for a wide range of applications.
Correct preparation is vital to any floor installation, and with 33 years experience in surface preparation we feel we are more than able to advise on and provide the correct method of preparation.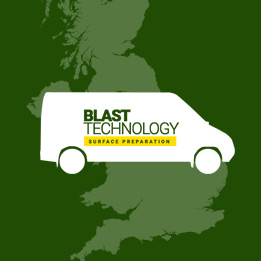 Across the UK
Blast Technology are based in Leicestershire in the Midlands and provide a nationwide service throughout the UK using our own fleet of vehicles fitted with onboard generators and compressors. This gives us the flexibility of being fully self-sufficient and without the need of any on-site power requirements.